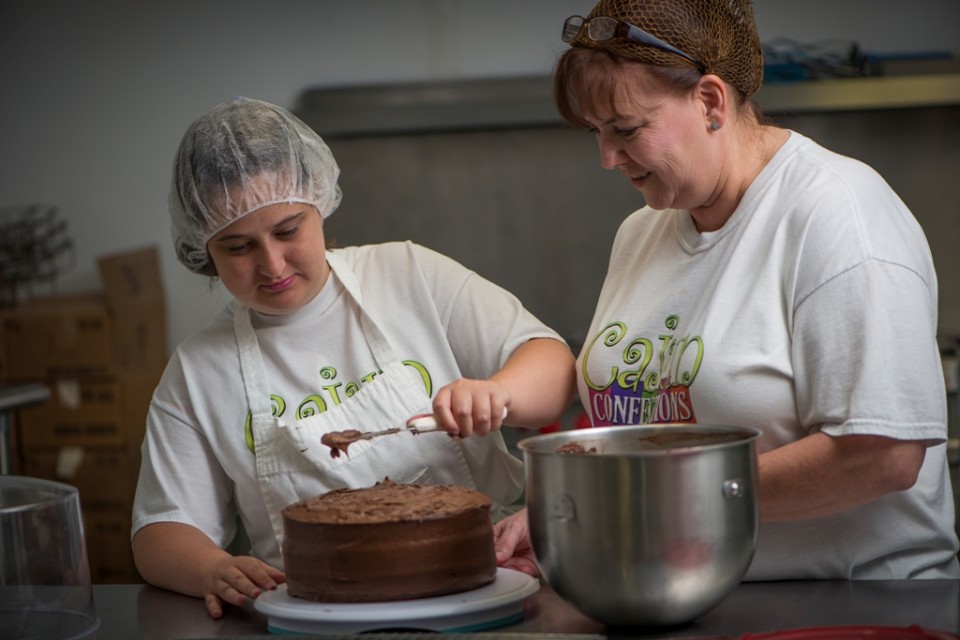 Careers at TARC
Why Work For TARC?
Known as one of the greatest places to work, TARC has approximately 200 incredible staff members that make a difference in the men and women we serve on a daily basis. Our goal is to enrich lives, but we find their lives, enrich us. TARC offers a comprehensive benefits package, paid holidays, insurance, career advancement opportunities, management training, and rewarding personal opportunities on the job. EOE and Drug Free Work Place.
Terrebonne ARC is committed to creating a diverse environment and is proud to be an equal opportunity employer. All qualified applicants will receive consideration for employment without regard to race, color, religion, gender, sexual orientation, national origin, genetics, disability, age, or veteran status.  Join our team today!
To apply for a position, you must fill out an application. Three PROFESSIONAL letters of reference must accompany the application prior to an interview. Complete job descriptions are also available at TARC.
All areas of application must be completed for review.
Minimum Job Requirements:
Be 21 years of age or older
Have a high school diploma or GED
For some positions, have a properly inspected and insured vehicle and a valid driver's license
Experience working with individuals with a disability preferred
Have the ability to maintain written records and ensure confidentiality
Must be able to pass a criminal background check
Professional Positions may require college degree
Employee Benefits:
8 Paid holidays per year
8 Sick days per year
1 week of vacation after the first year
Full Time: Health, Dental, Vision, Short & Long Term Disability, 403b Retirement Plan, AFLAC & Life Insurance Part Time: Vision & 403B Retirement Plan
TARC's Divisions and Businesses
TARC has multiple businesses and services that are divided into divisions.  We currently have 3 divisions.
Division 1 & 2
Bayouland Yard Krewe (yard service)
Buy-U Beads (Mardi Gras bead business)
Bon Appetit Cafeteria (on campus cafeteria)
Lagniappe Cleaning Service (janitorial work)
Cajun Confections (gourmet chocolates)
Cajun Confections Bakery (bakery items)
Cedar Chest Boutique (thrift stores)
Grand Designs (t-shirt printing)
Lagniappe Cleaning Service (janitorial work)
TARC Restaurant and  Gift Shop (restaurant and gift shop)
Division 3
Options Plus (adult community day program)
Creative Employment Services (supported community employment)
Houma Grown (salsas, pepper jellies, greenhouse and gardens)
La Maison d'Art Department (arts and crafts)
Notice of Privacy Practices:
This notice describes how health and service information about you may be used and disclosed and how you can get access to this information. You should read this Notice before signing the Authorization of Disclosure for Release of Information Consent Form for treatment, payment and health care operations of Terrebonne Arc. Download TARC's Notice of Privacy Practices.