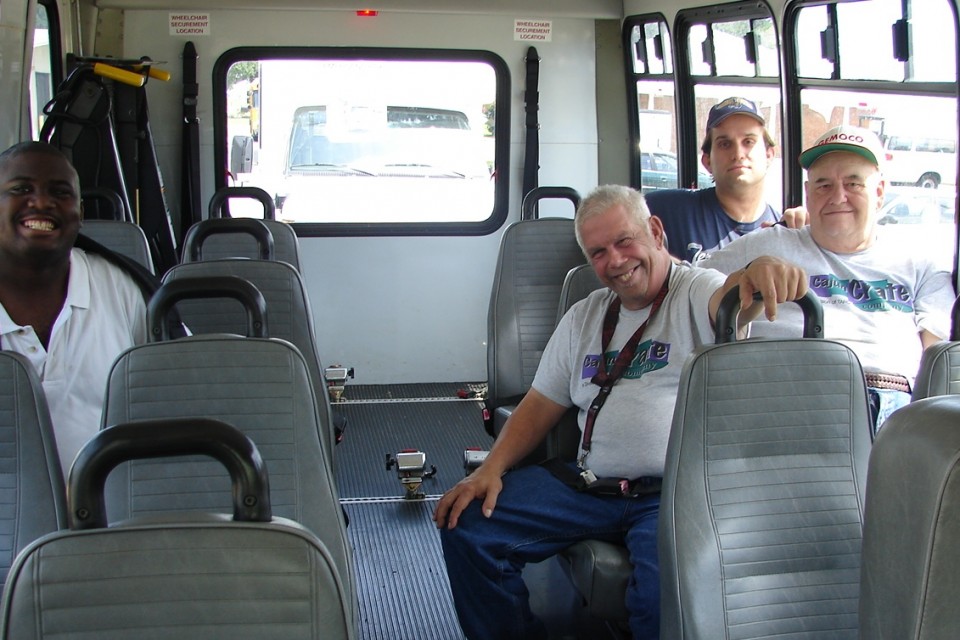 Transportation Services
Transportation is provided for TARC Enterprises and Options Plus participants, field trips, Cajun Confections deliveries, and meal runs for the cafeteria.  Ten routes encompass, end to end, the entire span of Terrebonne Parish.
TARC TRANSPORTATION FLEET
TARC's transportation fleet consists of 33 vehicles, including buses, trucks, vans and cars.
TARC's Transportation Department has the following type vehicles;
1)     Full size buses.  TARC has adopted a patriotic theme adorned with red, white, and blue colors, and patriotic graphics. Five of those buses are now named: The Patriot, The Liberty, Justice, Old Glory, and Eagle. These buses serve 24 seated passengers and accommodates 4 wheelchair slots.
2)       7 LaDOTD Section 5310 funded vehicles (5 shuttles and 3 vans).
3)       1 yellow/ black school bus.
4)       1 TARC funded shuttle.
5)       1 mechanic truck used for road side recovery.
TRANSPORTATION ROUTES
TARC's runs 10 routes, including other uses, throughout the day to accommodate job needs for our TARC Enterprises and services. These routes run the entire parish including all the rural areas. TARC Community Homes utilize their own van transportation.
Last year, TARC transported 73,317 individuals for a monthly average of 6,110. Also last year, the mileage placed on our vehicles was 268,222 for an average of 22,352 per month.
TRANSPORTATION SAFETY
TARC's vehicles are 46% ADA compliant, which includes wheelchair lifts, tie downs, and passenger safety belts. TARC is continuing to improve this service on a daily basis.