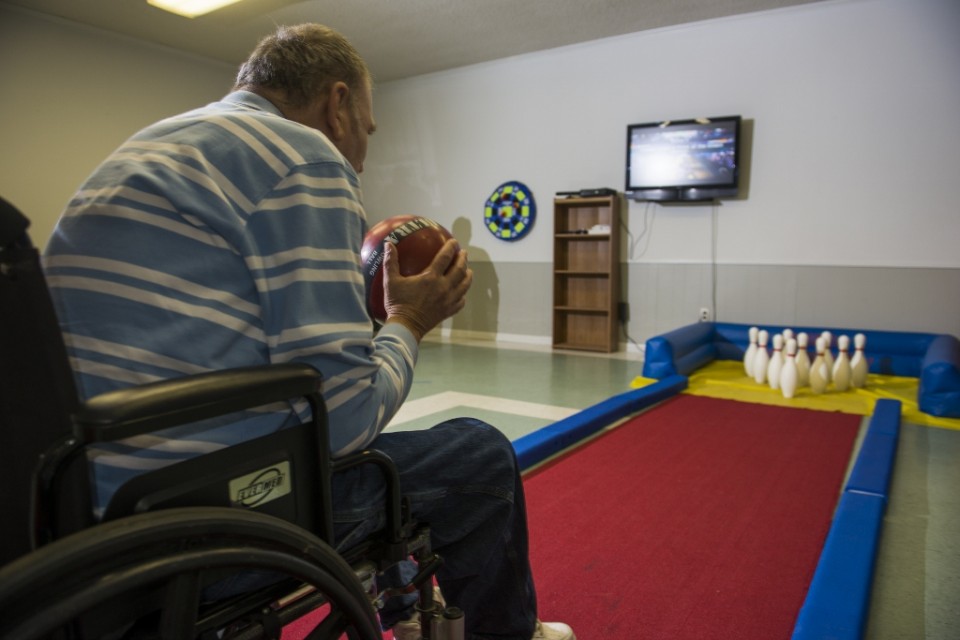 TARC Activity Center
TARC's Activity Center is utilized daily by Options Plus individuals for physical activity as well as Arts and Crafts.  The gym portion consists of treadmills, a recumbent bike, elliptical machine and a weight machine, which individuals use throughout the day and staff utilize before and after hours.  These various activities enhance our individuals by promoting a healthier lifestyle and expanding their creative opportunities for expression.
TARC Music Hall/Options Plus Programming
The TARC Music Hall is now equipped with an air hockey table, bowling lane, X-box 360 and other various games for our Options Plus individuals for recreation and physical activity.  It is also used weekly for Friday Dances and monthly for Options Plus birthday parties to celebrate both client and staff birthdays.