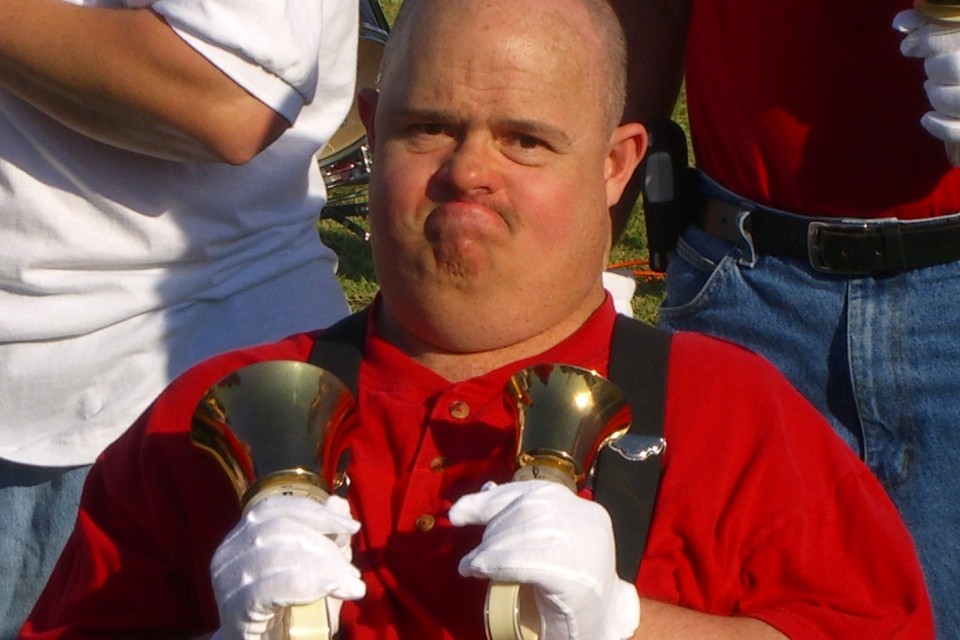 Music Therapy
The Music Therapy program at TARC is a long-standing and well-enjoyed program that serves as many as 300 individuals.
Musical Experiences
The MUSIC THERAPY program expands TARC individuals' musical experiences. Regardless of the level or type of disability, each individual is able to participate in the music program. Group dances once a week serves to create social situations where interaction skills are utilized and learned.
Performing Groups
TARC's performing group travels and plays for various private and community events throughout Southeast Louisiana. Selection into the performing groups is by open audition.
TARC Bell Choir consists of approximately 15 hand-bell performers conducted using Kodaly hand signals. This technique uses various hand signals to denote each pitch in a scale. The Bell Choir regularly plays for functions and performs Christmas favorites during the holidays.
Creating Opportunities
The many facets to this program include: Group Music Sessions, One-on-One Interventions and Performing Groups. Each participating department receives one session per week and all participants are invited to the group activity each week for socialization purposes. One-on-One interventions are implemented for those who choose to receive private sessions or whose work schedule does not allow for weekly sessions.