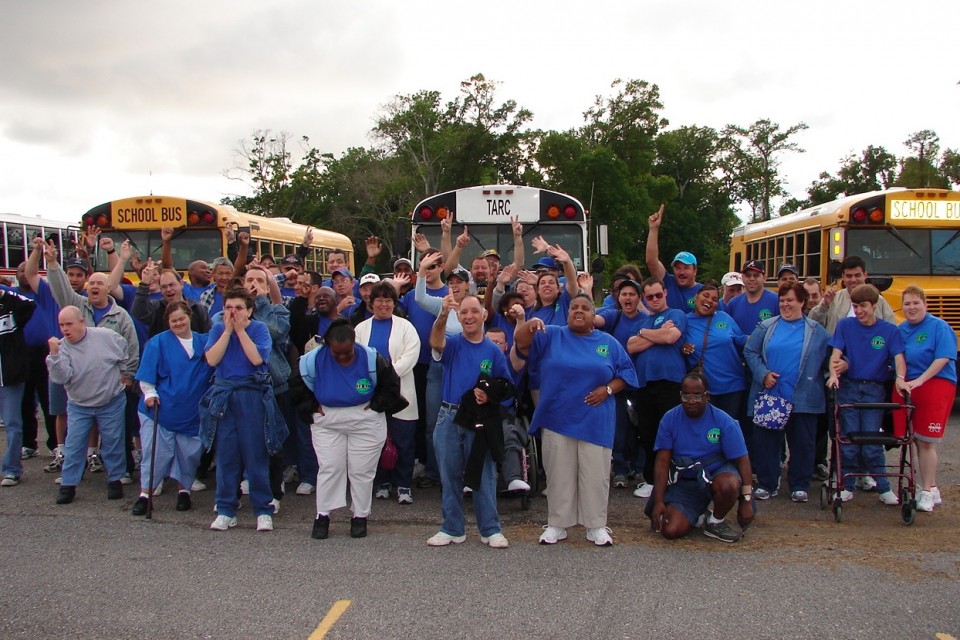 Let's Get Together Club
History
TARC's first social club, "Let's Get Together," was created in 2007 for all TARC individuals to enjoy social activities with each other outside of work. The founding members were: Chaneika Smith, President; Brock Theriot, Vice-President; Stephen Young, Secretary; Cynthia Sanchez, Treasurer; and Ron Chaisson, Sergeant at Arms. The founding officers named it the "Let's Get Together" club as well as the club's motto, "Learn, Laugh, Live." Bylaws were also created to form the club's foundation.
Membership
Due to the overwhelming interest in the club, membership is now open to any individual 18 years or older with an intellectual or other developmental disability that resides in Terrebonne Parish. Membership is open in January with a one time annual $20 payment for dues. Download Let's Get Together Membership 2017.
Activities
The club plans and hosts social events as well as inviting guest speakers at meetings to discuss different topics such as relationships, drugs and alcohol, fire safety, hygiene, and social security. Activities include barbeques, movie nights and holiday parties. The club also sponsors field trips to the New Orleans Zephyrs baseball game. During the spring and fall, the club holds a dance for members and guests off campus. Download 2017 Calendar of Events.