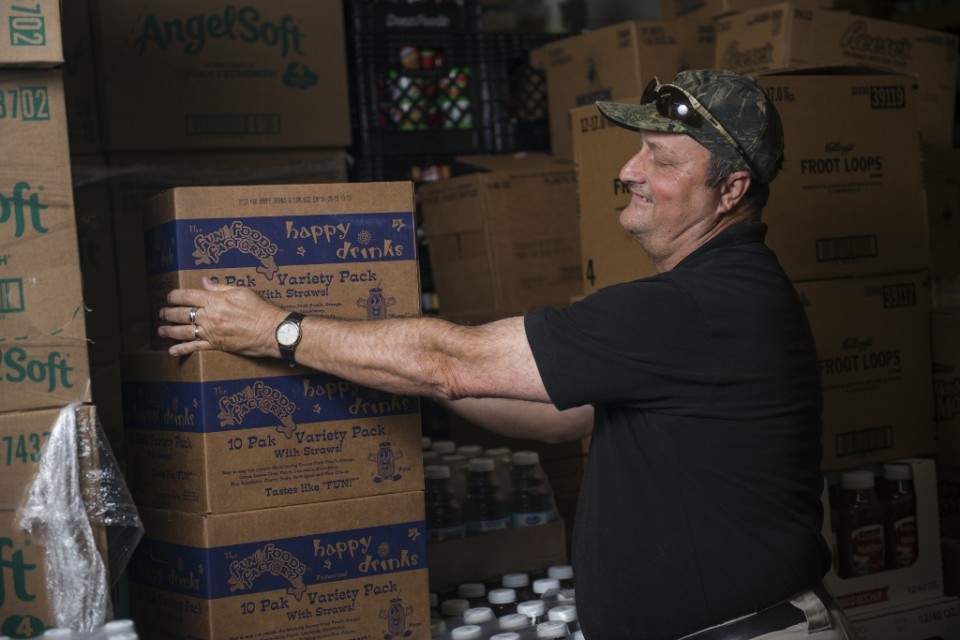 Creative Employment Opportunities
Many people with intellectual and developmental disabilities go to work every day in offices, restaurants, and stores in Terrebonne Parish.  They are hardworking employees who have strong work ethics and take pride in their abilities.  Adults with developmental disabilities are assets to the workplace, bringing much-needed diversity, increasing productivity, and displaying a strong work ethic. Our program matches the individual and the employer to ensure great success over the longevity of their career. We provide close support and training when necessary.
To participate in Independent Employment, candidates must be approved through the Louisiana Rehabilitation Services (LRS) Office. Contact LRS or case manager for more information about the approval process.
Supported Independent Employment
For over 20 years, TARC's Supported Independent Employment has provided excellent employment services for people with developmental disabilities.
Given the choice to follow their own dreams…adults with intellectual and other developmental disabilities have the opportunity for paid work in integrated employment settings through Supported Employment, now known as CREATIVE EMPLOYMENT OPPORTUNITIES, offered by TARC.
TARC'S CREATIVE EMPLOYMENT OPPORTUNITIES program is and continues to be successful in that the average length of employment is 5 years, with several individuals employed for 10 or more years. TARC staff is dedicated to supporting and assisting these individuals in finding what it is they are passionate about and what they want to do with their lives. CREATIVE EMPLOYMENT OPPORTUNITIES provide training and support for those seeking, securing, and maintaining successful employment in the community. Consistent support to the employee and the employer assures that job duties are learned and necessary accommodations are identified and arranged. The ultimate goal is to give individuals with disabilities the job stability that they so desire and strive for in their careers. Ongoing support to the employees assures that employment issues are identified and resolved.
Quality Program
We Provide:
Job Placement
Skill and Interest Assessment
Resume Development
Interview Preparation
Job Coaching
Training and Support for Employers
The division continues to have strong performance with satisfaction surveys showing that businesses are quite satisfied with TARC's services. Business establishments, which utilize the services provided, report that "It's wonderful to see the high standards of EXCELLENT work done by those you support." Survey results report that businesses are 100 percent satisfied with the overall performance of TARC's CREATIVE EMPLOYMENT OPPORTUNITIES division and feel that staff is always professional, courteous, and respectful. 100 percent of businesses would also recommend TARC's services and products. TARC strives to continue improving our services in order to keep up with the changing needs of the community and those we serve.
Business and Employment Partnerships
Goodwill Industries
SONOCO
Good Earth Transit
Offshore Specialties
South Louisiana Bank
Thibodaux Regional Medical Center
McDonald's
Popeye's
Chick-Fil-A
Employment Specialist
Dawn Timperio
Hours of Operation
Monday-Friday 8 am – 4 pm
Phone
985-873-5439