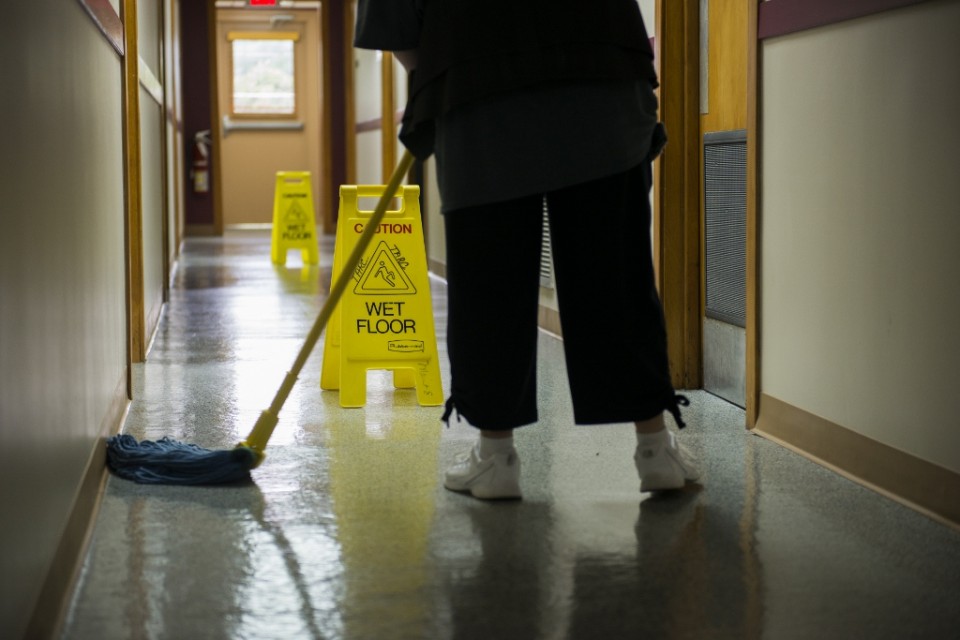 Lagniappe Cleaning Company
When clean is what you mean, call on the cleaning experts at TARC's Lagniappe Cleaning Company.  Known for providing our customers that little something extra, our crews make sure that your building and facilities are clean and fresh and ready for the next day's work.
TARC's Lagniappe Cleaning Company offers you a full range of solutions for your office cleaning needs through our professional janitorial service. We service all businesses from small offices to large commercial facilities Monday through Friday.  We customize our services to fit your business needs.
Satisfaction Guaranteed
Our aim is to provide you with a service that exceeds your highest expectations.  Our workers provide attention to detail, years of experience, and a passion for their work.  TARC monitors each contract by a strict quality control program to ensure a job well done.
Quality Service
This business incorporates job training, simulated work experiences, and safety skills development. These crews pride themselves on using the most reputable commercial equipment and supplies. Crews maintain and inventory all equipment and supplies.
Attention to Detail
TARC's attention to detail in training workers has paid off in creating more jobs for individuals with intellectual and other developmental disabilities. Our workers take great pride in the work they do and insist on perfection. They typically check and double-check their work prior to informing the Direct Support Worker of task completion.
Hours:  Monday – Friday   8 a.m. – 3 p.m.