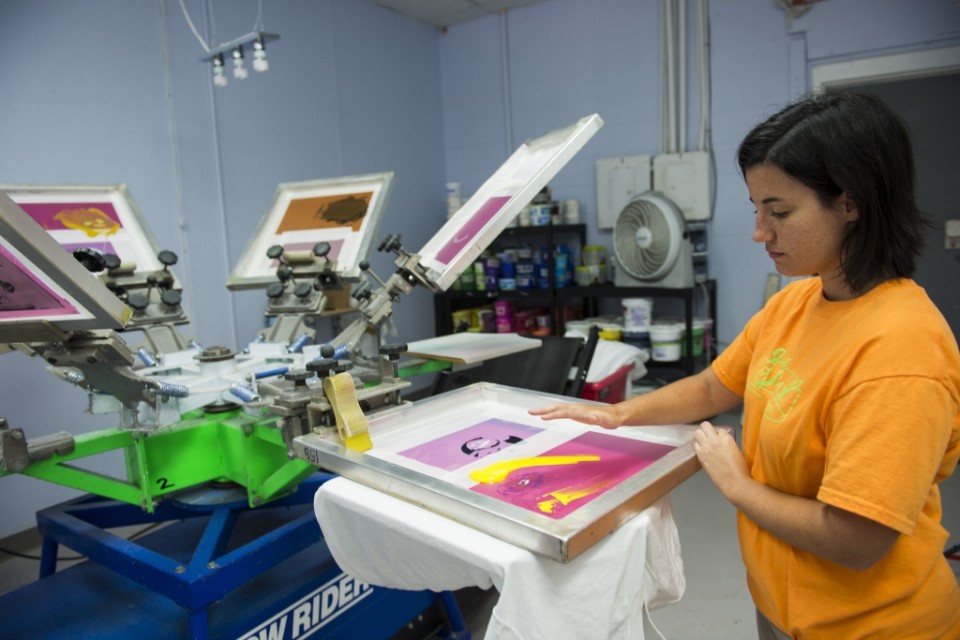 Grand Designs
When you need a first impression that lasts, come to Grand Designs. When you need custom printed t-shirts, caps, sportswear and promotional items, you can count on us.
Schools and Clubs
Support your school or club with custom printed wearables from Grand Designs. Jackets, hats, t-shirts – we can do it all.  No orders are too large or too small.
Sports Teams
Show your true colors with our custom printed shirts and caps. Whether you need just enough shirts for the cheering team or enough to sell to the whole stadium, we can help.
Fairs and Events
No fair or event is really complete without custom t-shirts!  Just bring us your design and let us take it from there.
Churches
Fundraisers and get togethers are just more fun with a custom t-shirt from Grand Designs. We can meet your needs no matter the size of the congregation.
Grand Designs is ideal for promoting your business, school or team with our state of the art screen printing process.  We make high quality custom t-shirts, caps, and sportswear as well as promotional items.  Grand Designs guarantees great craftsmanship, attention to detail, and a commitment to your deadline for every order.
Products We Screen Print
At this time, we can custom print your order on the following:
T-Shirts
Sport Uniforms
Warm Ups (Sleeve & Pant Leg)
Shirt Pockets
Koozies
Bags
Products We Heat Press
Vinyl (Regular & Glitter)
Uniform Numbers
Custom Designs
Rhinestone Designs
Training Facility
The workers at Grand Designs learn new skills and techniques such as folding shirts, sorting by size, inventorying merchandise, labeling shirts, washing screens, and teaching designs and operations. 
Pricing
The number of colors in the design, the additive number of items ordered, and the requested timeframe determines our prices.
Location: 411 Gabasse Street
Houma, LA 70360
Phone: 985-873-0720
Hours:  Monday – Friday   8 a.m. – 4 p.m.