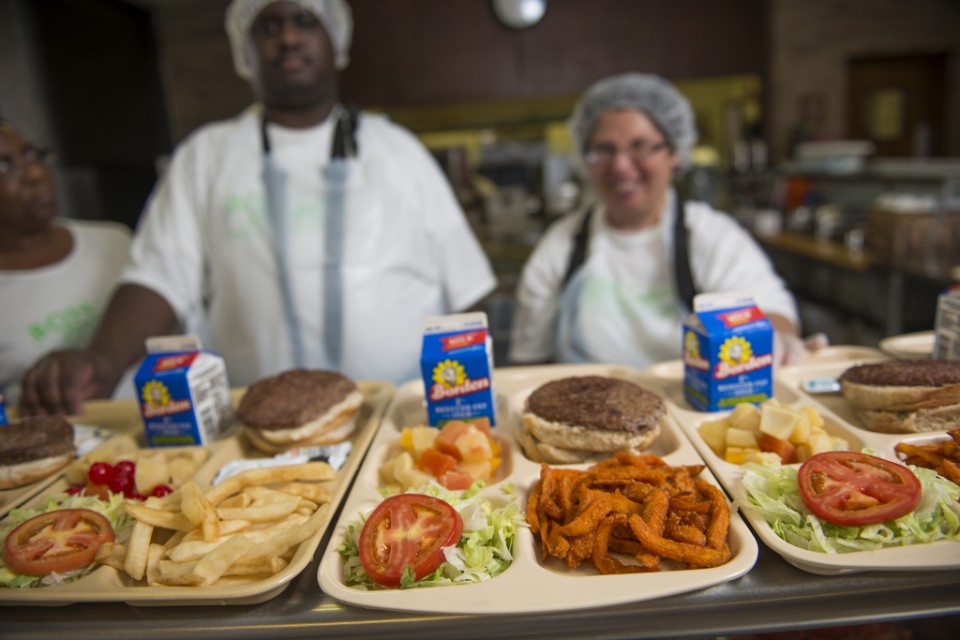 Bon Appetit Cafeteria
Full Service Cafeteria
TARC's Bon Appétit Cafeteria employs and trains five workers in a full service cafeteria that provides lunch and related services to over 300 people daily at the TARC business complex.  In addition to serving TARC, Bon Appétit Cafeteria can prepare your business or organization's bulk meals for a great price.
Download our TARC Cafeteria Menu for more information on lunches.
Training Facility
The five workers in this program act as a support crew to the staff and are the backbone of the operation.  Bon Appétit workers package desserts and salads, work on the serving line, and stock shelves. Their responsibilities also include sanitizing the dining area, washing dishes, running the commercial dishwasher, sweeping, mopping, and providing other janitorial services.
Quality Program
Proper nutrition is vital for our individuals. Our Bon Appétit Cafeteria continuously strives to provide delicious and nutritious meals at a reasonable price to our workers and staff.
Open Monday-Friday 8 a.m. – 2 p.m.